All our professional language coaches are native speakers
with a solid international business background.
Welcome!
If you are looking to improve your foreign language skills and bridge the gap to your partners abroad, you´ve come to the right place.
Been here before? You're in a telco with international partners, there's a mixture of cultures, background noises and non-native speakers in the call. You are straining to hear and understand what people are saying. You are unsure whether you have successfully made yourself understood, or whether you are on the same page. No-one is comfortable in such a situation, but the better your language skills are, the less stressful such situations become. This is where we can help make your life better. Our courses are custom-designed to address your specific needs in language training, helping you to become more proficient and confident in your international communications.
ETC currently offers courses in English, German, French, Spanish and Portuguese.
Further languages on enquiry.
Contact us today for an offer.
One-to-one
Working individually with your trainer means you can focus on exactly what you want and can work at your own pace.
One-to-one online
You live too far away or don't want to lose time travelling? Work individually with your trainer online.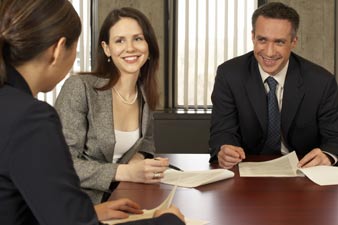 Group training
Working regularly with colleagues who have similar language levels and needs, not only offers you lots of opportunities to practise your language skills. It's also a great way for you to interact with and learn from others.
Just-in-time support
You've been asked to give a presentation to an international audience, to show a group of foreign visitors around your company or to write your next report in the foreign language? Whatever the challenge, you need support – now! No problem. We'll make sure you're well prepared.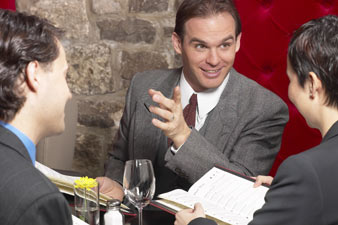 Intercultural/Business Skills
Your group would like to focus on a specific skill – for a day or even longer? Something like modern business writing or presenting? Or negotiating internationally or socialising and networking? Or intercultural communication? Whatever the business skill you choose, you'll be well prepared for the future.
Relocation Coaching
You're new to Germany and wish to feel at home as soon as possible?
...and cannot get the hang of the bureaucratic jungle?
...and are too busy in your new job and have too little time to find your way around your neighborhood and the area's cultural life?
...and feel strange or misunderstood in your every day life here?
...and don't know who to turn to with all your questions?
In a nutshell, you wish to get assistance and support right from the start! ETC is here to assist you with all problems and questions. We don't just discuss what needs doing, we accompany you in getting it done.
Total immersion
It is possible to practice the motions of swimming in a gym. You can improve your strength, flexibility and coordination to a very high level. However, if you want to develop competence and confidence as a swimmer, you must get in the water. When it comes to another language, you can develop a vocabulary and knowledge of grammar in a classroom. However, to develop competence and confidence in a language, you must immerse yourself in the cultural setting of that language - and you must use it. ETC's total immersion training is structured to do just that.
Translating & Interpreting
You need someone to translate an important email or other document? Or perhaps someone to interpret at one of your next events? We can support you here, too.